Resources
Epilepsy in the News
Spread the Word
Our Stories







Daniel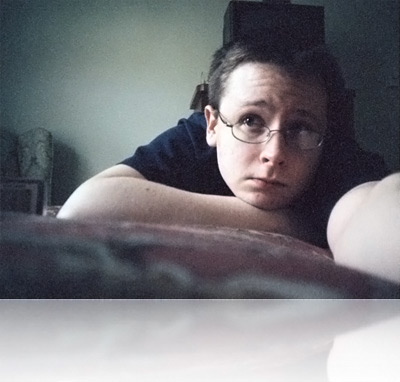 On May 14th 1987, I gave birth to a wonderful, healthy son. He was a joy and so bright and creative. We were blessed with two children and we were always dilligent about dr. appts and immunizations etc...He loved to play Superman and always took one of my many bath towels to make as a cape pretty much on a daily basis! He had a vivid imagination! Always play acting and making us laugh!
On Sept 13th 2000, at the age of 13, Daniel had his first seizure. I was with him at home and I felt helpless. It looked as though he was dying. The paramedics came and took him to the hospital. The neurologist said that they weren't sure if it was a one time seizure or a full blown case of epilepsy so, no medication was prescribed. Two months later, Daniel had his second seizure and we started meds immediately. He went through a battery of tests and it was determined to be epilepsy. Through the next 6 years he was completely free of seizures although I suspect he had one in his sleep in 2005 because he was unusally hard to wake and pretty groggy and disoriented. That bothered me alot but the doctors were not at all concerned, in fact they were thinking of taking him off of his medication just 6 months before he passed. The month before he had his third and final seizure he went for his usual checkup and all was well. I remember that we were so proud of him when he graduated yet many days he hated to go to school because he wondered if he would have a seizure there but never did...
On June 21, 2006 my sweet Daniel passed away...alone in our home (no one else was home) around 2:30pm while getting ready for work. He was in the shower when he had his third lethal seizure. The doctor said that he didn't suffer and for that I am grateful however my heart breaks everyday. The fall in the shower left him in a position that threatened his airway and ultimately took his life. We never saw it coming. No seizures for over 6 years. Doctors visits were perfect and meds were taken daily...
The neuorogist NEVER said anything about SUDEP (Sudden Unexpected Death with Epilepsy.) We are all numb with pain and our lives will never be the same without this creative, funny, gentle spirit. My forever Superman.