Tina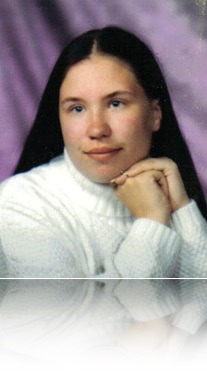 Justina "Tina" Smazal was born on November 30, 1981. Tina's father has epilepsy. At the age of 21, his seizures stopped. Epilepsy runs in his fathers' family. I had worked with developmentally disabled adults and was very familiar with seizures. When Tina was 6 years old, I noticed some small seizures happening when she was waking up. We took her to the doctor and she was diagnosed with Epilepsy. At that time, she was put on Dialatin and Phenobarbital. Her medications were changed as she started having seizures again. As medications stopped working, she was placed on different medications. When she was in middle school, she started pretending to take her medication. She started having seizures at school and more frequent. When her levels were taken and we found out that she was not taking her medication, I asked her why and she said that she just wanted to be like the other kids. I explained to her that not taking her medication would make her have seizures and that made her different from the other kids. I explained to her that taking her medication would keep her from having seizures and that would make her like the other kids. As she became a teenager, the seizures became more frequent. Medications were increased and others were added. As she reached adulthood, the seizures became worse. Her medications were increased and others were added to what she was already taking.
On August 30th, 2001, she gave birth to her daughter, Nicole. Tina was never seizure free, she took a total of 23 pills a day. Tina was engaged to be married, she was a very happy and loving person.
On August 3, 2006, Tina finally became seizure free. She died in her sleep from a seizure, she was 24 years old. We had never been told that people can actually die from a seizure. My husband, Keith, and I have adopted Nicole and she was recently diagnosed with Epilepsy. You can imagine how I felt when I saw Nicole's first seizure.
I am now more informed on Epilepsy, thanks to the Epilepsy Foundation and am involved with the Southern Wisconsin Epilepsy Foundation. I am currently a member of the Board of directors for our local chapter of the Epilepsy Foundation. I am very involved in fundraising and raising awareness with parades, newspaper articles, etc. I have finally accomplished having Nicole's school seizure trained, with help from the foundation. I also set up training for our church. My biggest struggle at this time is to get the entire school district here trained. The foundation has helped me to advocate for Nicole and they are always there for me no matter what.
God has directed me to help those with Epilepsy and if I can help to save one life, Tina's death will have a purpose.
Laura Peck