Long Time No See!
Wow, time flies. Did you miss me?
Yeah, I thought so.
OK, today, two things. One,
Kiva
has updated their system, and now instead of waiting for the entire loan to be repaid, you'll receive money as soon as the person you loaned it to makes a payment, so you can re-loan it right away! I just got about $60 of my loans credited to me, so instead of waiting, I'm going to go find another person to loan to!
Next up, razors, by Preserve.
How many of us use those disposable razors all the time? I know I do. For some reason I just don't like the electric ones. Anyway, I always feel bad about throwing them away, but now there's an alternative – recycle!
Preserve's triple blade razor handle is made from 100% recycled plastic, including 65% of recycled Stonyfield Farm yogurt cups. and is completely recyclable (in communities in with #5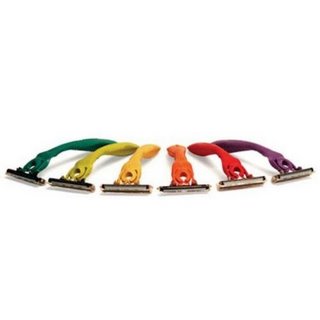 plastics recycling or with Recycline's postage-paid mailer, available at stores of from Recycline). Even the package is made from renewable wood sources and is reusable as a travel case. And there's no animal testing, either. Each razor comes with a spare blade, and when you need more, you can buy a pack of 4 triple blade cartridges. The razor handle comes in 6 different colours.
While we're talking about Preserve, I might as well say that I've been using their toothbrush, and I'm pretty happy with it. It's really no-frills – no crazy gum massagers or anything, but hey, it's completely recyclable and comes in 6 different colours! Again made from mainly Stonyfield Farm yogurt cups, you can send the toothbrush back in the postage-paid
envelope to be turned into plastic lumber. Don't worry- they've got a testing program to make sure that "our cleansed and reprocessed plastics have the same infinitesimal readings of foreign elements as virgin plastics."
I can't remember how much they cost, but I believe the razor is about $7.99, and the replacement blades are of equal or lesser value. The toothbrush wasn't expensive at all, in fact I believe it was only around $3. I purchased mine at Whole Foods, but you can find them again, online at places like Amazon.com.
Razors on Amazon
Toothbrushes on Amazon
I'll be on the look-out for a good toothpaste to recommend to go with your new toothbrush. :-D
Labels: Kiva, Preserve, razors, recyclable, toothbrushes