Correction - and it's a good thing!
So someone corrected me! It's a Team Captain meeting on March 28, not the actual event. Sharon's Ride.Run.Walk is actually on April 19, which is great for two reasons! One, I think I will be able to make it. Two, it's close to the day Marieke left us, April 30. I like to plan special Marieke-centered events around this time of year, especially if they can raise awareness to epilepsy-related deaths. So this is good news.
I've had a couple orders for bracelets recently, and a donation towards a new batch, so I went ahead and ordered 100 small, 100 medium, and 100 large, and I'll give away 50 of each at the walk. I'm looking forward to it!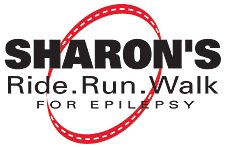 Labels: bracelets silicone bracelet, epilepsy awareness bracelet, epilepsy isn't waterproof, sharon's ride.run.walk sharon's ride run walk